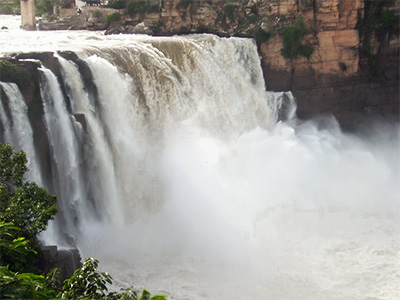 Places to Visit in Belagavi
A historical and spiritual town in North Karnataka, located in the foothills of the Sahyadri range of mountains, Belagavi is home to many natural wonders. A perfect weekend getaway to spend quality time in tranquility from palaces to waterfalls and temples, places to see in Belagavi will leave you mesmerized. Belagavi, a quaint destination was formerly known as Belgaum, also comes in the Malenadu region and is lush green throughout the year. Belagavi is home to many historic sites and temples.
Things to do in Belgaum
Belagavi is undoubtedly a perfect destination for the complete family. A historical city has waterfalls, temples, forests, dams, and trekking hills.
Historical places to visit in Belagavi
Also known as fort city, Belagavi has a splendid historical past. Kitturu, famous for the battle of the queen of Kitturu, Rani Chennamma with the British, belongs to Belagavi. This is one of the iconic locations of the Indian freedom struggle.
Belagavi Fort
Built in the 12th century A. D. by the local Ratta rulers, Belagavi Fort now in ruins, speaks of its grandeur and splendor. The fort is a classic example of an ancient architectural pre-Muslim monument where temples and mosques co-existed in perfect harmony. The spectacular shrines of Goddess Durga and lord Ganesha at the entrance will mesmerize you. One of the best mosques in Belagavi is the one located inside the fort called Safa Masjid. The domes, arches, and minars (towers) are a typical fusion of Indo-Saracen and Deccan styles of architecture.
Kitturu
A historical town that has an important place in the history of the Indian freedom struggle is Kitturu. Known for its queen, Rani Chennamma, Kitturu is a must to visit place in Belagavi. Although the queen was defeated eventually by the Britishers, the town and the name of the Queen are etched in golden words in the history of the Indian freedom struggle for her remarkable contribution. Kitturu fort and the palace is one of the major attractions in Belagavi.
Halasi
One of the oldest towns in Belagavi, Halasi is known for its temples. Halasi was also the second capital of the rulers Banavasi Kadamba, between 345 and 550 AD. The temple town is famous for its main temples Bhuvaraha Narsimha and Shankar Narayana temples out many other temples like Gokarneswara Temple, Suvarneshwara Temple, Kaleshwara Temple, Hatkeshwara Temple, Jain Basadi, Kapileshwara Temple, and a mosque Jamia Masjid.
Rajahansagad

Rajahansagad FortImage Credits:Nitin Jambagi
Just 20 km south of Belagavi, Rajahansagad is an ancient fort. The fort is 1000 mts above sea level with a picturesque view of the surroundings. The village of Yellurgad is home to many heritage temples like Kalmeshwara, Lakshmi, Dattatreya, Parameshwara, and Changaleshwari.
Other places of interest of historical importance are Bhimgad Fort, Torgal, Saptasaga, Parasgad Fort, Nippani, and Belwadi.
Places of interest and must-do sightseeing in Belagavi
Godachinmalki Falls (Gokak)
Two-tier waterfalls, Godachinmalki falls are just 16 km from Gokak and located to the west of Gokak- Konnur road. The first spectacular plunge of river Markandeya is at a height of 25 meters into a rocky valley. After a short distance, it takes another jump of a height of 18 meters.
Read More About Godachinmalki Falls
Gokak Falls

Gokak FallsImage Credits:Siddharth Chonnad
At a distance of 60 km from Belagavi and 10 km from Gokak, the Gokak falls are famous for its spectacular and majestic views. The River Ghataprabha takes a plunge of about 170 feet down after crawling and gushing to these picturesque falls. The falls are in their full glory post-monsoon and attract lots of tourists, photographers, and nature lovers. An interesting fact about Gokak falls is that this is the place where the electricity 1887 was first generated in India.
Read More About Gokak Falls
Sada Falls Trek

Vajrapoha FallsImage Credits:Venkatesh Yardhal
A thrilling and exciting trek crossing through the dense forest, boulders, and streams, Sada Falls and the spectacular trek offer some breathtaking views of the falls and the valley. An offbeat waterfall in the Western Ghats close to the border towards Goa. A guided trek varies from 8 to 18 km depending upon the trek coordinators.
Other adventurous and must to visit places include Congress Well, Bhimgad Wildlife Sanctuary, Vajrapoha Falls, Belgaum Golf Course, Ghataprabha, Malaprabha Dam,Navilutheertha , Dhupdal , Barapede Caves , and Rakaskop.
Read More About Sada Falls Trek
Temples and other Religious Places to visit in Belagavi
Belagavi is also known as a temple town. The ancient and heritage temples visit Belagavi a worthy. Not just the Hindu temples, the church, Gurudwara, mosques, and Basadi's (Jain monuments) are equally popular. The ancient architecture and the craftsmanship of the era will leave you spellbound.
Kapileshwara Temple
Kapileshwara TempleImage Credits : Vinay Shankar Patil
One of the oldest temples in Belagavi, Kapileshwara Temple is also known as the Dakshina Kashi. The Jyotirlinga here is a swambhu i.e. self-originated and also has temples of Lord Ganesha, Hanuman, and Sai Baba, on the same premises. As per the local belief, the visit to all 12 Jyotirlingas in India is incomplete without visiting the Kapileshwara temple in Belagavi. The beauty of the temple and the essence of worship can be felt by paying a visit to the temple during the Shravana month or during the festival Mahashivaratri.
Kamala Basadi
Kamala BasadiImage Credits : Santosh Shankar Patil
Built-in Chalukyan style in 1204 AD, Kamala Basadi is an important monument for Jains located inside the Belagavi Fort. The highlight of Kamala Basadi is the Nemintha idol in black stone
Sri Sogal Kshetra
Attributed to Muni Sogal, a sage, Sogal Kshetra is a temple town and a historical place in Belagavi. The cluster of temples includes Someshwara Temple, Veerabhadra Temple, Bhramaramba Temple, Shiddheshwara Linga cave Shrine, Kadamba Narayana Fort ruins, Ajjappana Gudi, Surya Chandra Shrine, and Girija Temple. Sogal is located in the hilly range of Belagavi.
Read More About Sri Sogal Kshetra
St Mary's Church, Belagavi
Located in the cantonment area of Belagavi, St. Mary's Church was built in 1869 from Gokak pink stones in a gothic style.
Other places of worship worth visiting as a pilgrimage of even to admire the craftsmanship and the form of architecture are Saundatti Yellamma, Ramathirtha, Degaon, Shabari Kolla, Nidasosi, Gurudwara Singh Sabha, Yamakanmardi, Yadur, Telsang , Tavadi, Shippur , Sulebhavi, Sirasangi ,Shedbal , Savadi, Pant Balekundri, Satti, Sankeshwar, Sampagaon, Raybag, Ramadurga, Murgod,udalgi, KudachiMangsuli , Kothali , Kokatnur, Hukkeri , St Antony's Church, Bailahongal, Kallolli, Hooli, Golihalli, Chinchalli, Athani.
Read More About St Mary's Church
How to reach
Belagavi is well connected by air, rail, and road to the major destinations in Karnataka and other cities across the country.
By Air
Belagavi has an airport and Indigo, Spicejet, and Star Air fly to various destinations. Belagavi or Belgaum airport is well connected to cities like Bangalore, Hyderabad, Delhi, Mumbai, Ahmedabad, Bhuj, Indore, Jodhpur, Nagpur, Nasik, Surat, and Tirupati.
By Rail
Belagavi or Belgaum railway station is one of the major stations in northwestern Karnataka and is well connected with major cities of Karnataka and Maharashtra.
By Road
KSRTC, a state-run public transport service plies from major cities of Karnataka. For the local sightseeing, one can hire a taxi or local public transport for easy movement.
Read More About Belagavi