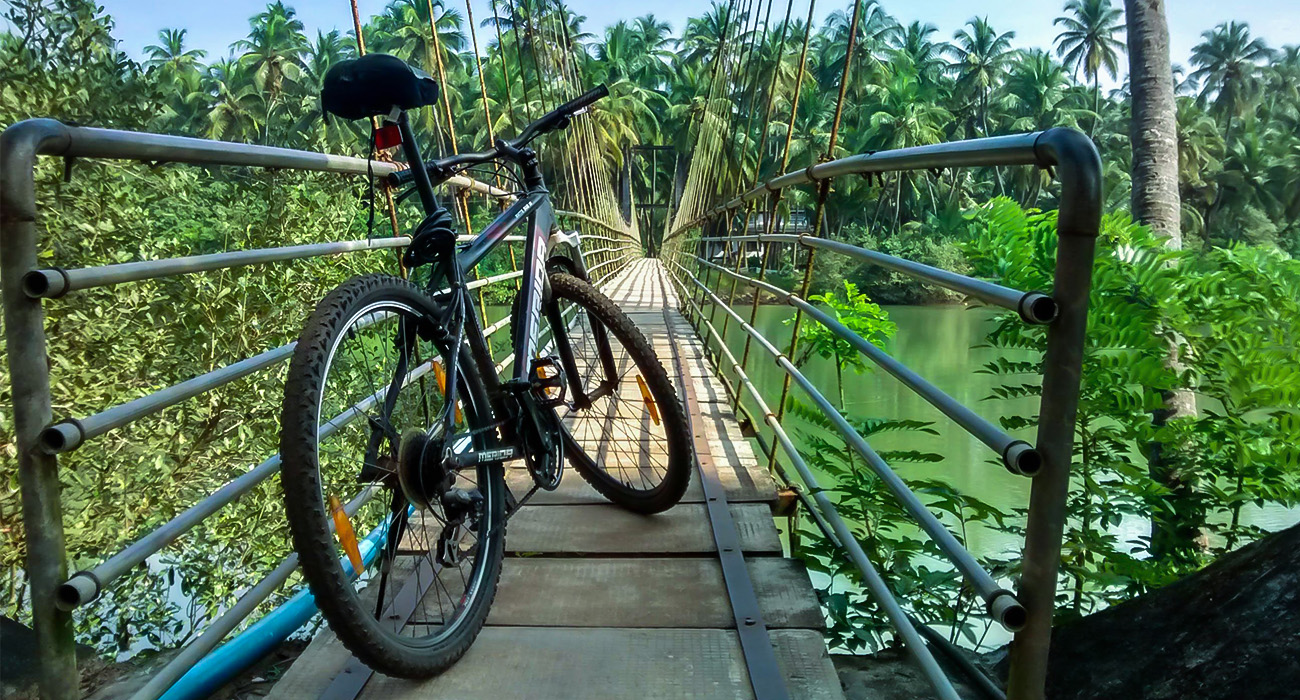 Best Places to Bicycle in Karnataka
Karnataka is one of the few places that offer an intriguing blend of nature and adventure. The state is blessed with exotic landscapes, beautiful shorelines, pleasant weather, and much more. Tourists can witness the allure of karnataka places by bicycle  the rugged mountains, wilderness, and forests stretching along the Western Ghats
Nandi Hills
 Located at an elevation of 4,851 ft,
Nandi Hills
is the perfect weekend getaway from the capital city of Bangalore. The undulating terrain, pleasant surroundings, and natural beauty of this place make it a great cycling destination for adventure enthusiasts. Ride through challenging curves while relishing the breathtaking views and cold freeze.
Chikmagalur
Known for its coffee plantations and surreal natural beauty,
Chikmagalur
is among the favourite tourist places in the state. Enjoy a cycling adventure through scenic valleys and verdant hills such as Baba Budangiri and Mullayanagiri. Make your way through coffee plantations, wilderness, and forests to make the most out of your cycling tour.
Mysore
The cultural capital of South Karnataka, Mysore offers astonishing glimpses of the bygone era. The city is lined with various tourist attractions highlighting the glorious heritage of Karnataka. If you love exploring history and culture, a bicycle tour in Mysore will take you through all the famous tourist places in the city, adding to the fun of exploration. A cycling tour with a bunch of friends or fellow tourists is indeed the best way to discover the gems of
Mysuru
.
Manjehalli Waterfalls
Located at the foothills of Pushpagiri mountains in Sakleshpur, Manjehalli waterfall is renowned for its untouched beauty. Ride your way through hilly roads and enjoy the mesmerizing view of the environs. As soon as you reach there, you will find yourself engulfed in the lap of natural bounty. Play the water, capture the beautiful surroundings, or just sit back and relax. A cycling tour to Manjehalli waterfalls will rejuvenate your senses.
The state of Karnataka offers endless opportunities for an unforgettable cycling expedition. A cycling tour in Karnataka will take you closer to nature in the most adventurous way. From difficult, moderate to easy, tourists can find the best route according to their preferences.