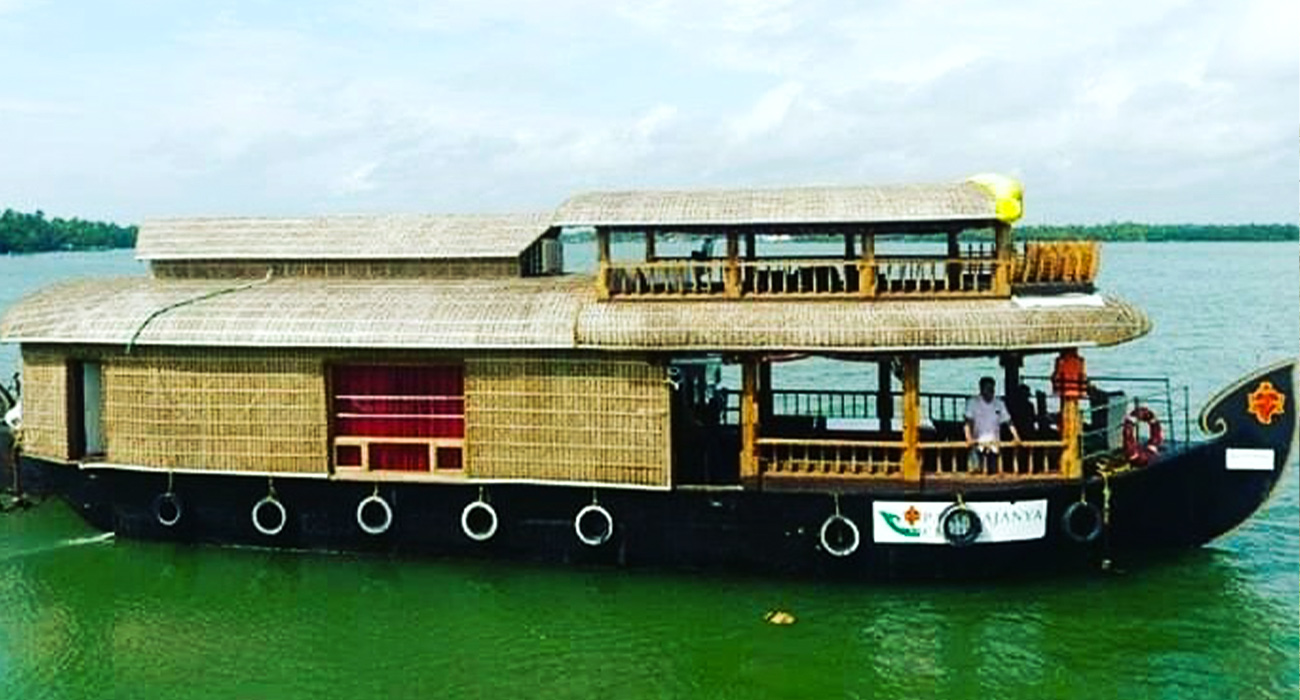 Quintessential Houseboat Experience In Mesmerizing Backwaters Of Udupi
Udupi, in the Indian state of Karnataka, is known for picturesque sights and rich wildlife; however, many people do not know about the extraordinary experience that Panchajanya Cruise offers. Surrounded by water, lush green trees, and a never-ending blue sky, the houseboat ride is a brilliant addition to the tour itinerary.
The tall palm trees create a comfortable shade on the boat, making the whole cruise an enjoyable experience. These boats in the backwaters allow tourists to experience the classic houseboat rides in Udupi, where River Swarna, Sita, and Gangavali join the seashore of Delta Beach in Kodi Bengre. The meeting point of these three rivers create magic, especially during sailing, that can be witnessed from the boat.
The Panchajanya Cruise is one of a kind boat ride, furnished with all the essential amenities, the houseboat is the perfect change from a typical traveling experience. The cruise sails serenely through the tranquil backwaters of Karnataka, providing a chance to explore unique flora and fauna. The boat has an elaborate bedroom, with a comfortable double bed, bathroom, impressive lighting as well as air conditioning. A kitchen is also available on the cruises. Panchajanya houseboats promise premium and luxurious rides to all tourists and never compromise on the quality.
The view from the boats is beyond breathtaking as if you are sitting right in the center of the universe with nurturing Mother Nature surrounding you. The Sun looks brighter, and the mild breeze flowing across the backwaters will cleanse your body and rid you of anxiety and stress. Panchajanya cruises enrich the overall traveling experience in Udupi.
There are six different types of cruises that Panchajanya offers, with varying rates. Each of these packages is beautiful, however, it depends on how long you want to stay in the boat amidst the gorgeous backwaters. Panchajanya cruises are unique and nothing like anything you have felt before. The charming scenery will show you a different side of Udupi, one where nature predominates and commercial tourism takes the backseat.