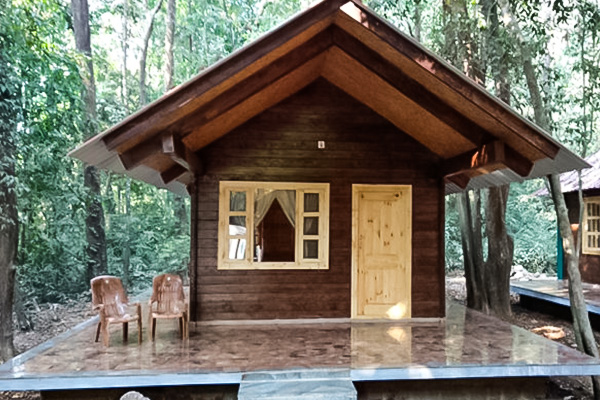 Anejhari Butterfly Camp
Category
Amidst the undisturbed natural and lush green setting of the Mookambika Wildlife Sanctuary, the Anejhari Butterfly Camp promises an experience of a lifetime with the Souparnika river meandering gently by the camp and the sweet fragrance of the trees flowing in the air.
Anejhari Butterfly Camp is located near Kollur, about 80 km from Udupi.
The camp offers an amazing opportunity to trek the Kodachadri peak (10th highest peak in Karnataka), a declared natural heritage site by the Government of Karnataka. Kodachadri forms the background to the famous temple of Mookambika in Kollur, a visit to which is also a part of the many activities at the camp.Maravanthe and Byndoor are two beaches both of which are at a distance of around 35 km from the camp enhancing the entire experience for the guests. The in-camp activities include birding, butterfly watching and some adventure based activities (requires proper setup). To catch the fresh breath of soothing air, a visit to Arisinagundi falls can be arranged from the camp.
See on the Map
Anejhari Butterfly Camp, Near Halkal Kollur, Kundapur Taluk, Udupi-576220 Karnataka, India
Locations
Anejhari Butterfly Camp, Near Halkal Kollur, Kundapur Taluk, Udupi-576220 Karnataka, India